Spotted on Campus: Student-Made Halloween Costumes!
Written By: Kaelani Do
Halloween at Humber College marks a time when students exhibit their creativity and craftsmanship, showcasing their imaginative costume designs. It's a day that fosters a sense of community, where students come together to celebrate their Halloween spirit through original and inventive outfits. In our Q&A Diary Video, we had the pleasure of interviewing several Humber College students, each presenting their unique costume creations, offering us a glimpse into their Halloween day experiences.
Maple Leafs Player Costume – Let's Go Leafs!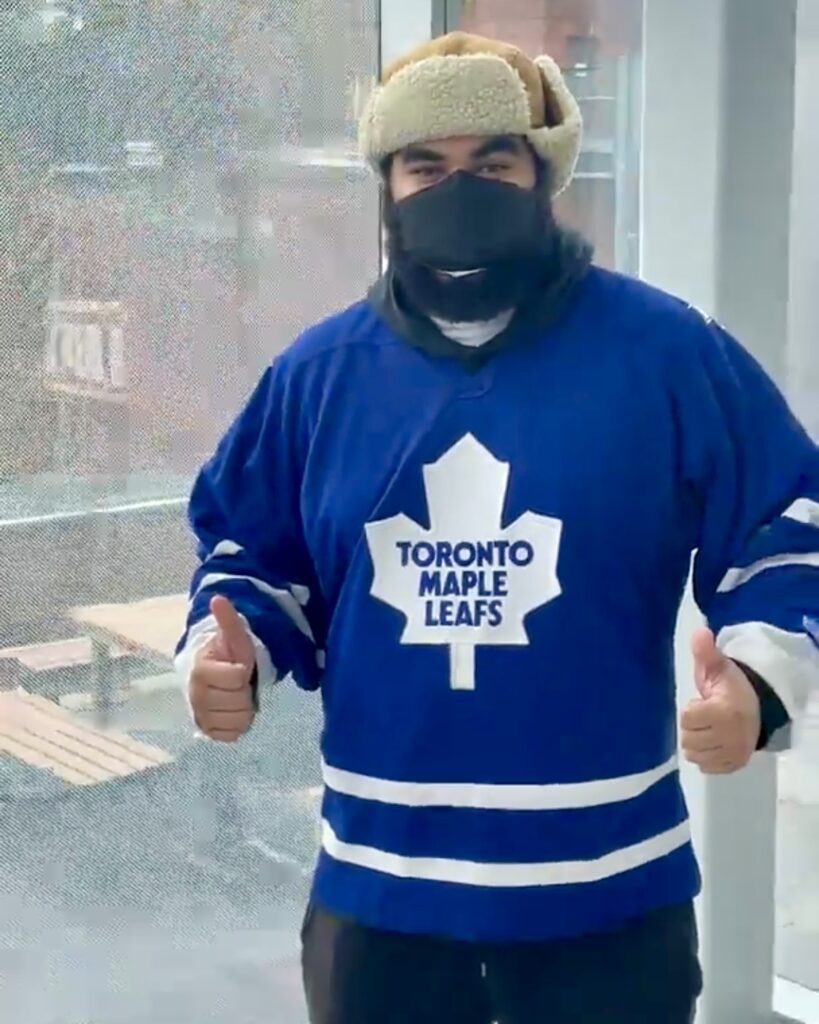 One student transformed himself into a Toronto Maple Leafs player, paying homage to the essence of Canadian hockey. With an ensemble featuring a Maple Leafs jersey and a distinctly Canadian trapper hat, the costume exuded a profound sense of national pride and dedication to the Halloween tradition.
Witch Costume – A Halloween Classic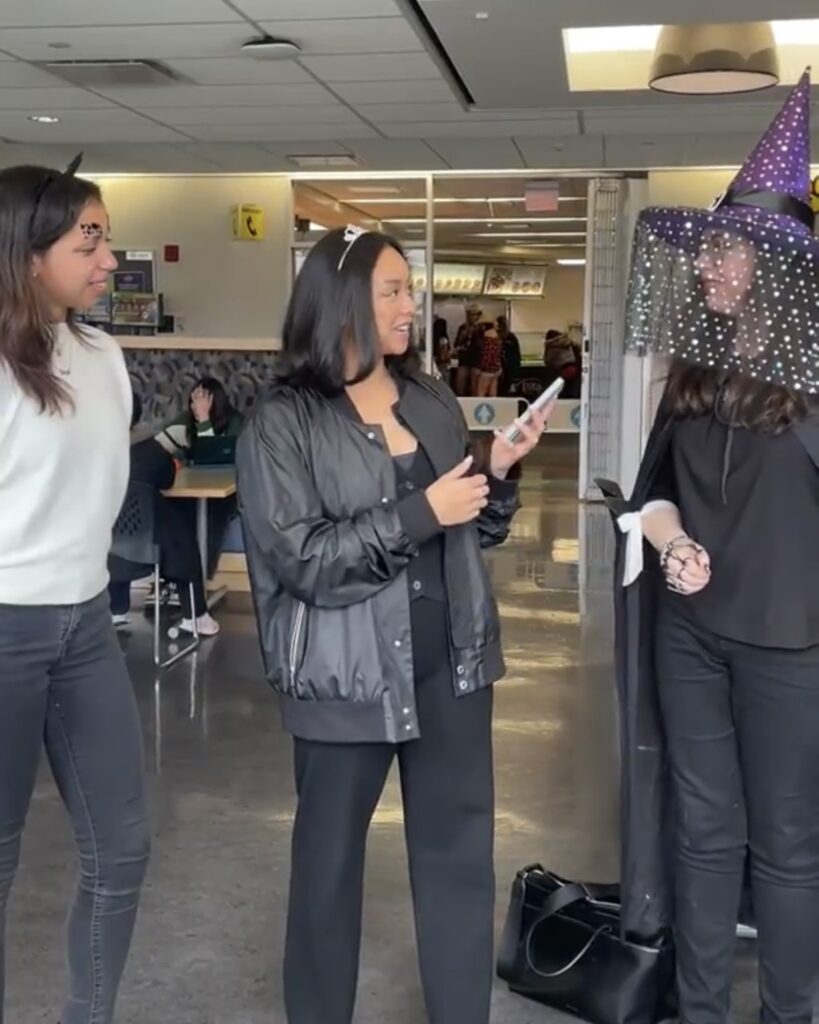 Another student opted for the classic witch costume. With a custom-made witch's hat adorned with an elegant veil, paired with carefully curated pieces from her personal wardrobe, she managed to strike a perfect balance between spooky and charming. Her low-cost, high-creativity approach exemplified the art of making a powerful statement with minimal resources.
Cat Costume – Bad Luck or Good Luck?
Demonstrating a playful yet simplistic approach, one student crafted a homemade cat costume, complete with feline ears, a cozy cream sweater, and sleek black skinny jeans, complemented by meticulously applied cat-themed makeup. This understated yet striking ensemble served as a reminder of the profound impact that simplicity and self-expression can have on the Halloween experience.
Cowgirl Costumes: Wild, Wild West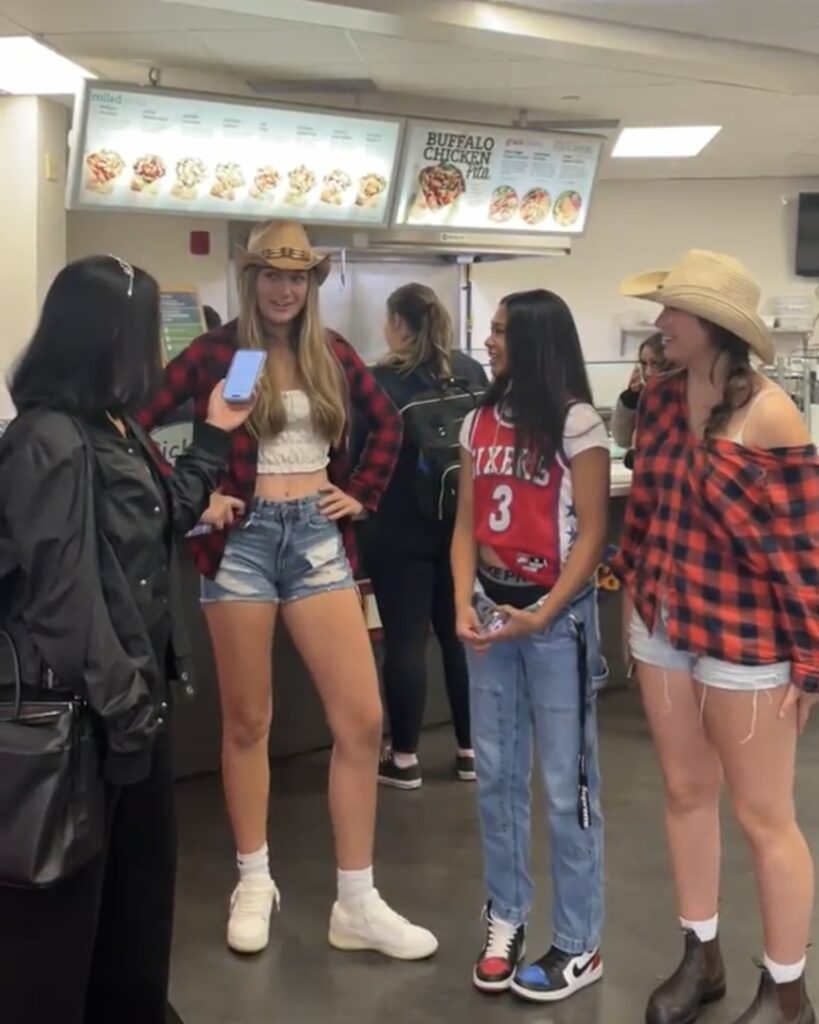 Two friends embarked on a playful Western adventure, donning cowgirl-themed ensembles. Their choice of cowboy hats, flannel shirts, and sturdy boots demonstrated an understanding of how everyday attire could be transformed into imaginative Halloween costumes, reflecting their appreciation for the spirit of playfulness and creativity.
Soulja Boy Costume: Nostalgia Unleashed
Embracing a nostalgic vibe, another student took us on a trip down memory lane with a Soulja Boy-inspired costume, reminiscent of one of the rapper's iconic music videos. Dressed in a throwback jersey paired with light-washed jeans and Air Jordan Ones, the student effortlessly transported us back to the days of our childhood jams.
Halloween at Humber College showcased the students' unique expressions of creativity and their enthusiasm for fostering a vibrant and inclusive community spirit. It provided a platform for students to exhibit their individuality and revel in the joyous spirit of Halloween festivities.
To take a better look at the student's costumes, check out our video Q&A on our Instagram and TikTok accounts (@infusehumber).