CAFA 2023: An Opportunity to Remember
Written By: Brennan Sykes
Embarking on a captivating journey into the world of fashion and art, I recently volunteered at the 2023 Canadian Arts & Fashion Awards held at the Fairmont Royal York Hotel. My responsibilities included providing wayfinding assistance and ushering guests to their seats. My experience became a backstage pass to the elegance and excitement that unfolded at this prestigious showcase.
A quick background of CAFA ~ The Canadian Arts & Fashion Awards was created to highlight and empower emerging talent in the Canadian fashion industry. The main goal of CAFA is to help nurture the next generation of Canadian talent.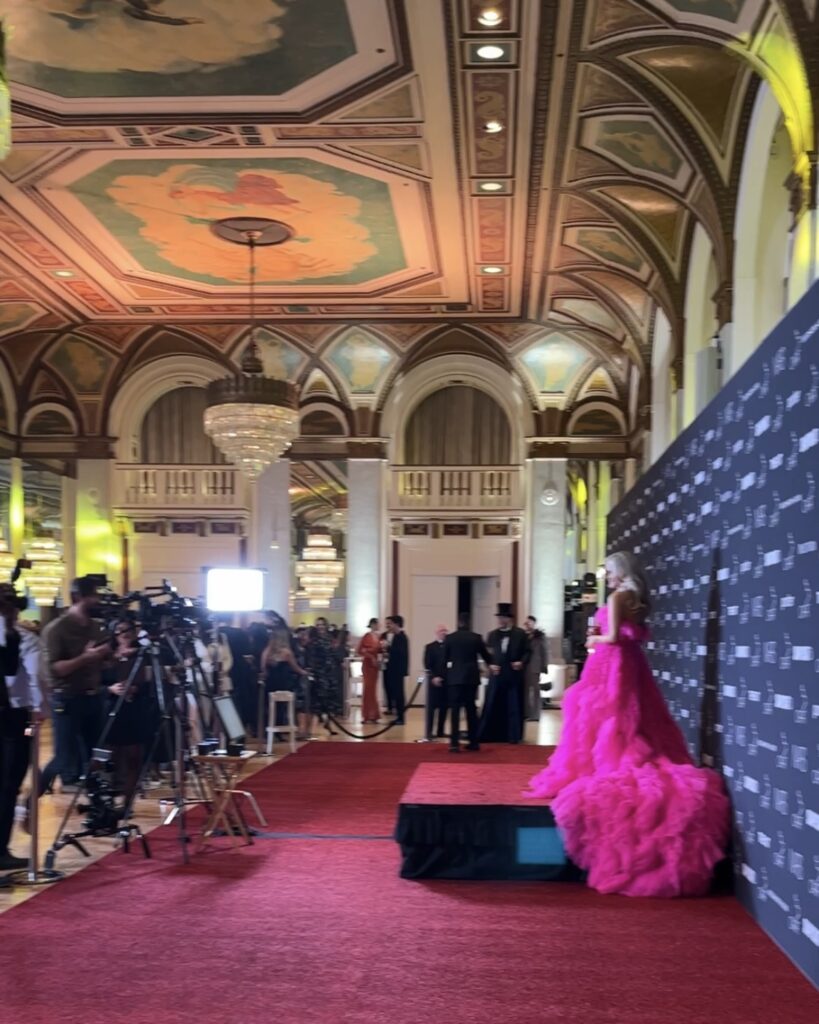 The 2023 CAFA Awards officially took place on October 14th. My day started at 3:30 pm and our group was given a run-down on how the event will take place. Since the event did not start until 7:00 pm we had a couple hours of wayfinding before we started our ushering task. These couple of hours allowed me to speak with some guests, tour the CAFA venue, and most importantly, appreciate and take in all of the fashion. It was during this time I was able to truly appreciate not only the wonderful opportunity I have been given, but also appreciate our amazing Canadian fashion industry and designers. Companies like Snapchat were set up inside CAFA, having their interactive booth where you could try on looks through the use of filters. Indigenous fashion was highlighted with a set up of various indigenous-designed garments. They were displayed on the way to the award show for everyone to see and appreciate.
As the night advanced and more guests arrived, the feeling of being surrounded by all the beautiful fashion further developed. I found myself constantly scanning the various rooms, searching for new and exciting outfits and pieces that I'd never seen before.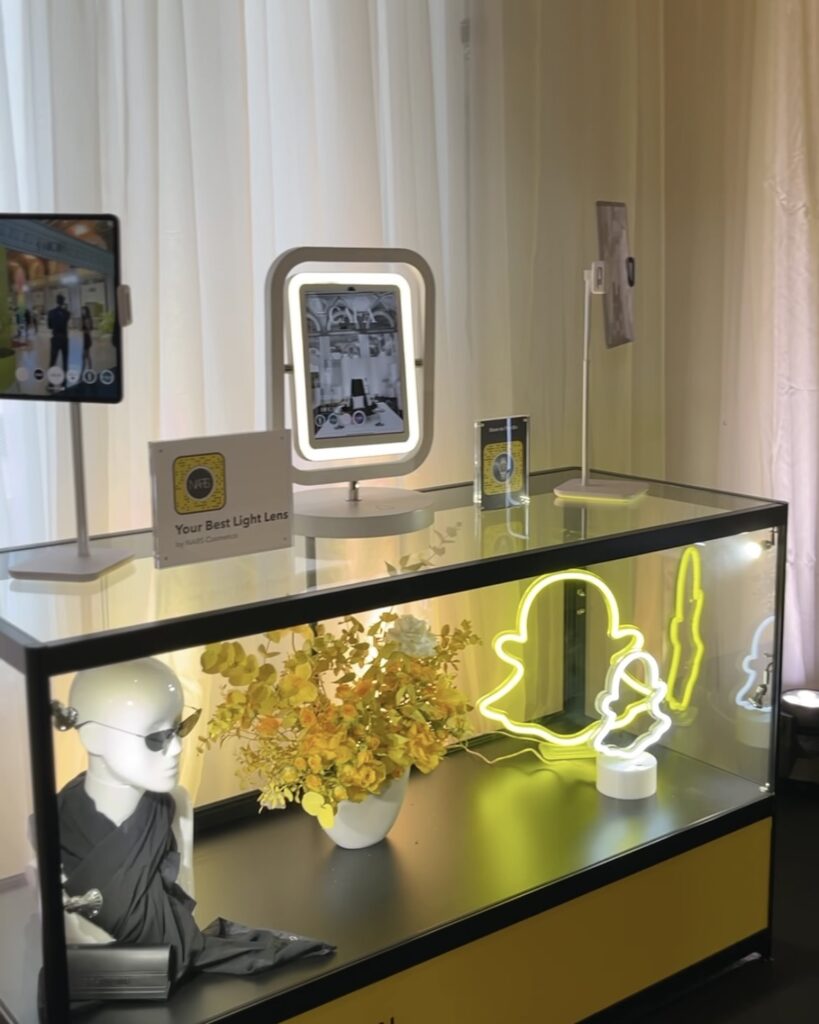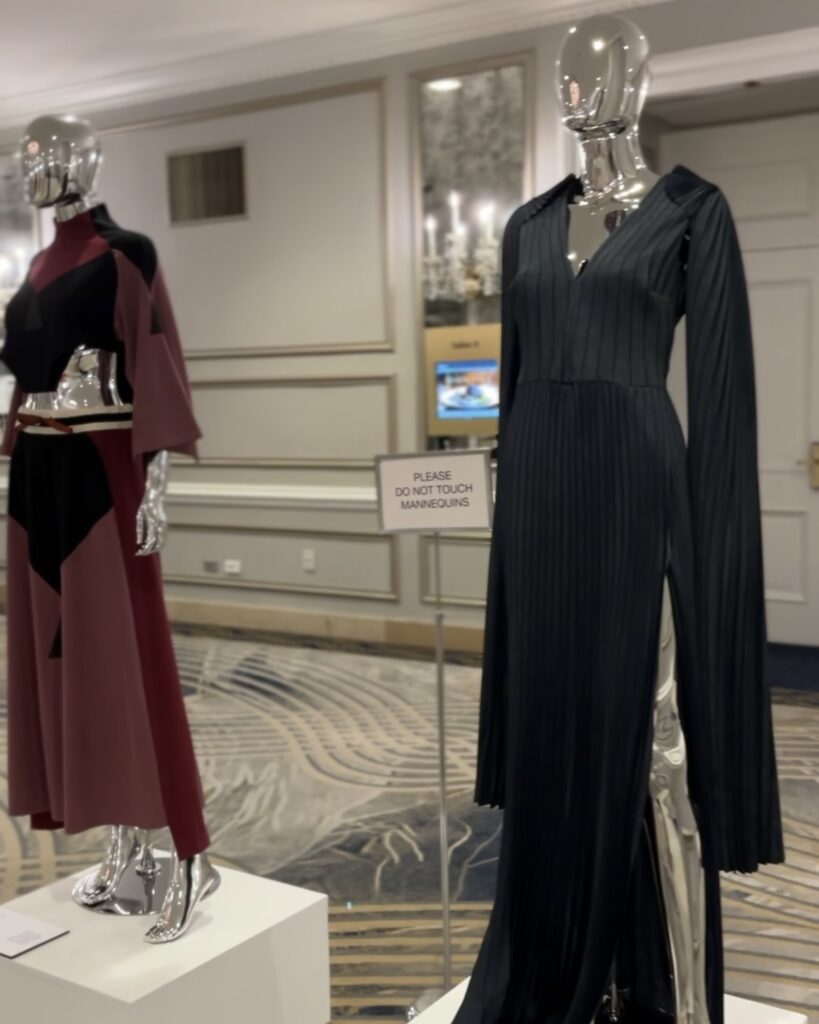 This opportunity wouldn't have been possible without the wonderful Shannon Denny, who was the event consultant for CAFA that year while also providing her skills to ensure everything goes smoothly with the volunteers. It's safe to say she did a wonderful job in making sure everything ran smoothly.
CAFA also provided the volunteers with a room where we could sit down, chat amongst our fellow volunteers and store anything we brought with us (bags, jackets, etc.). CAFA and Shannon's team were also kind enough to provide the volunteers with food when we took our breaks.
I loved my experience with CAFA and am looking forward to hopefully volunteering again next year. Not only did it further my involvement with the Canadian fashion industry, but it also allowed me to connect with other volunteers and people at the event and lastly, gave me the chance to take in the beautiful venue, outfits, accessories, and atmosphere.