Written By: Claire Bobert
Judy Jean Vintage, founded and operated by Humber graduate Quinn VanMackelberg, is a vintage and secondhand clothing company located in Toronto and Paris, Ontario.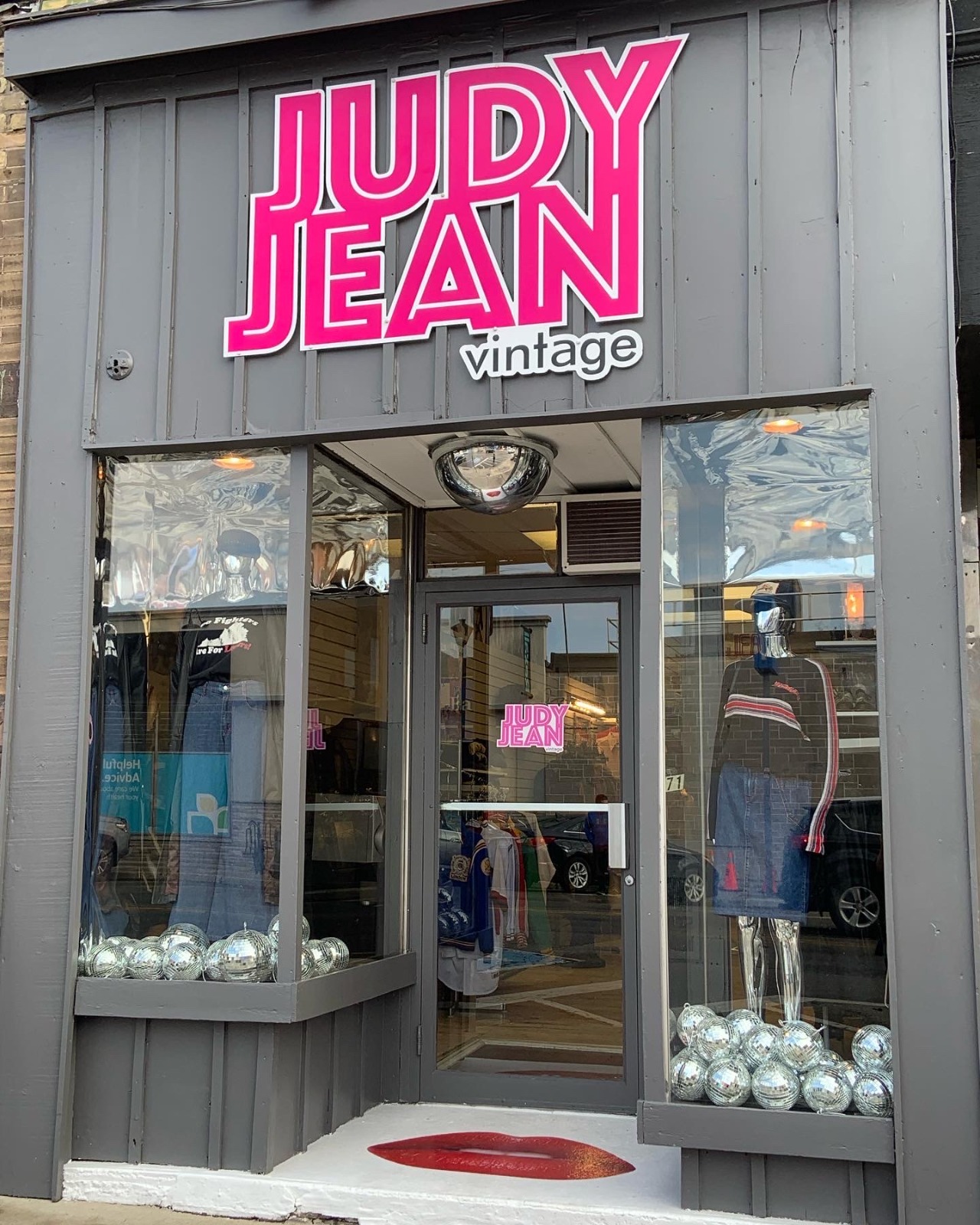 Passion and Purpose: Judy Jean Vintage and Quinn VanMackelberg
VanMackelberg has always loved fashion and self-expression. During her 4th year in the Bachelor of Commerce – Fashion Management program at Humber College, she began to gather a collection of unique clothing pieces that was much larger than what she could fit in her closet. This is what inspired her to create a business, through which she could continue thrifting unique pieces and rotating her wardrobe by selling clothing. She debuted her new brand, Judy Jean Vintage in a marketplace in her hometown of Paris, Ontario. She also began selling through platforms such as Depop, Poshmark, and Etsy.
Since the creation of Judy Jean, Vanmackelberg has been involved in the entire process, from sourcing to marketing. Through her time in the industry, she has adapted how she sources her merchandise. At first, she would source the pieces at thrift stores. This became too expensive over time, and she began to look for more cost-effective methods. After networking with and learning from fellow vintage shop owners, she now gathers products from wholesalers and through searching bails of clothing at warehouses. She also tries to repair damaged clothing pieces to prevent them from entering the landfill.
Vanmackelberg's passion for creativity has led her to create a unique image for Judy Jean Vintage. She attends as many vintage markets in the Toronto area as possible to engage with
her community of customers and business owners. She has made it a priority to stand out at markets by making her booth an inviting and memorable presence. She loves to immerse herself in the creative process for Judy Jean by creating striking editorials and Instagram marketing content.
Passion and Purpose: Judy Jean Vintage and Quinn VanMackelberg
Vanmackelberg states that she feels proudest of the personal resilience she has developed and how this has helped persevere with her business, even during the hard times. She acknowledges how it has been challenging to find the motivation to continue her dream and follow through with her goals during difficult circumstances such as the pandemic. According to VanMackelberg, "you are your business; if you aren't a hundred percent there, the business will not do well." Her advice for aspiring fashion business owners, is to always keep your passion and purpose at the forefront of all operations, as the process will not always go exactly as one envisions.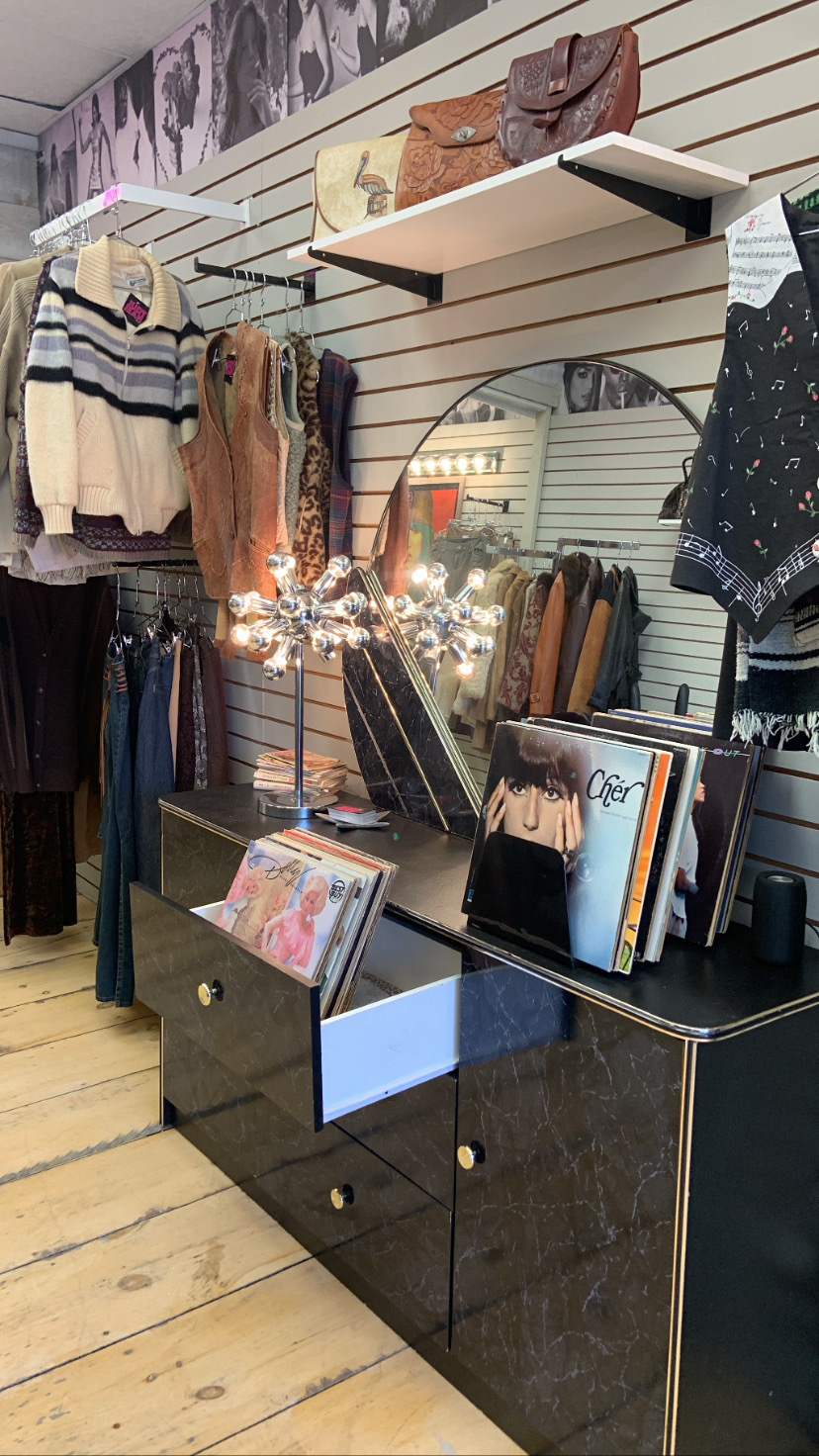 Passion and Purpose: Judy Jean Vintage and Quinn VanMackelberg
Judy Jean Vintage has recently expanded to include its first storefront in Paris, Ontario. VanMackelberg has a goal to open more storefronts in smaller communities around Ontario to make unique vintage fashion more accessible. She would also love to present a Judy Jean fashion show. Lastly, VanMackelberg plans to continue to evolve her brand by expanding into other areas of fashion and increasing her online presence.
Infuse looks forward to seeing Judy jean Vintage's continued success and more creative endevours by Humber alumni Quinn VanMackelberg.
You can find Judy Jean Vintage on the platforms below!
Instagram: Judyjeanvintage | Depop: judyjeanvintage | Tik tok: judyjeanvintage