Written by: Haransh Saini
Florals, loads and loads of florals are making their way through every season, screaming spring and romance. That's the first thing that comes to our minds when we think of all things florals, isn't it? It's so delicate, pretty and feminine, and definitely channels the inner girl in you.
But wait, it's just not about that! We have been scrolling through the profiles of some of the most fashionable influencers and we bet they have different versions of this print to pull off!
Scroll through to get inspired and tell us which ones are your favourites, because we surely can't wait to try a few!
1. Black & Bold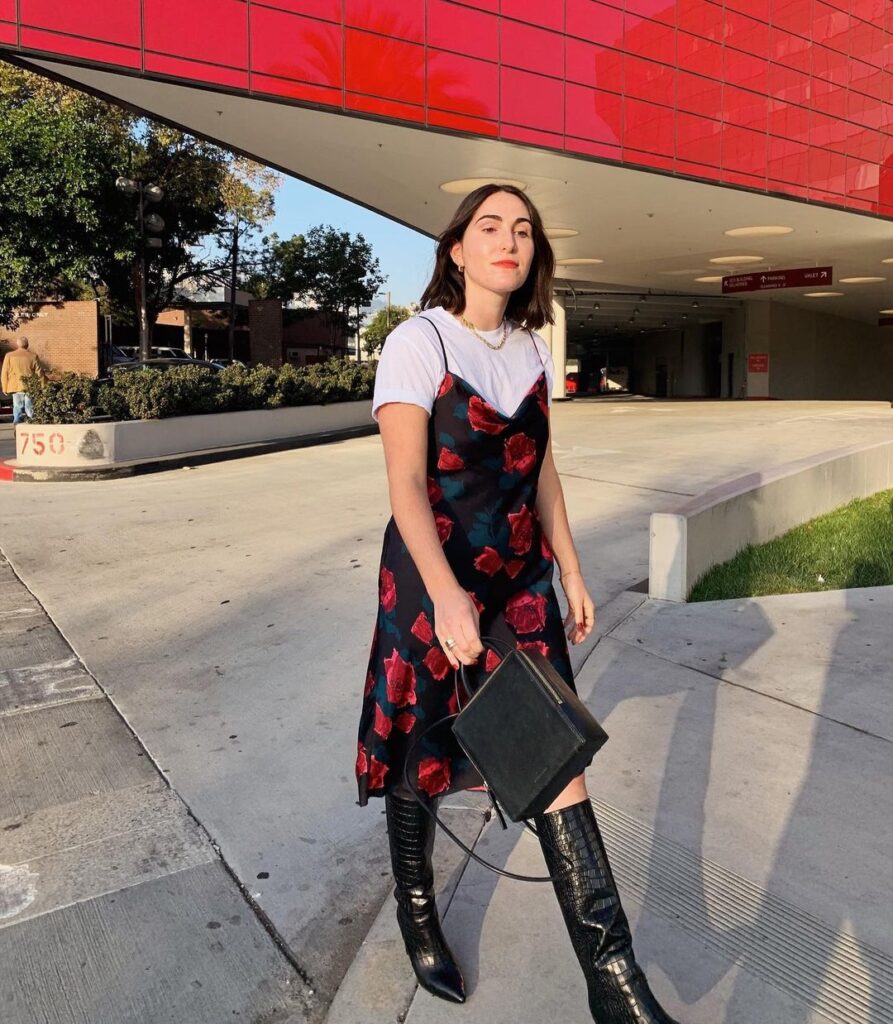 We absolutely love how Anna_Laplaca has given the print such a bold, sexy and strong vibe. By wearing a white crew neck, she balances the loud and striking roses on the slip dress and completes it with a pair of thigh-high textured boots. The swoosh of red lipstick adds a fierce touch to the ensemble.
2. Sneak-a-Peek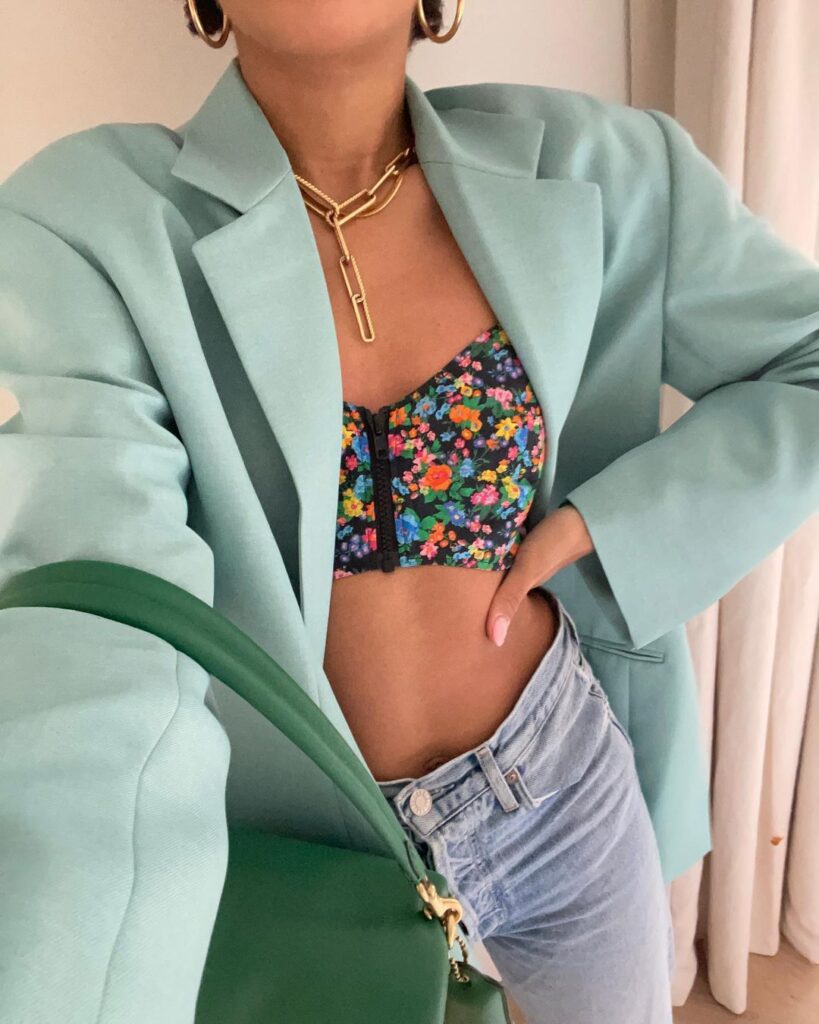 Cropped topsand bralettes withstructured blazers have been such a trendy and on-the-go look. Adding some floral print underneath a blazer is a smart way to keep it subtle and not over the top, yet, still adding some fun to the look. We recommend you take some cue from slipintostyle for this.
3. Let It Bloom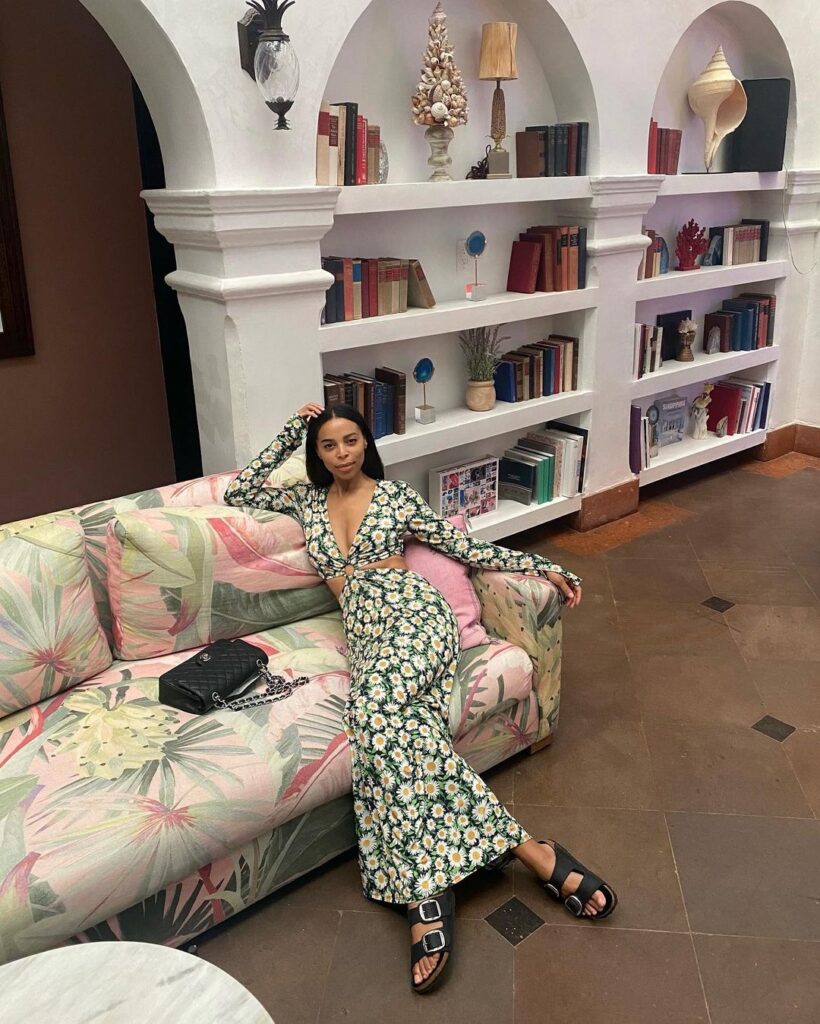 We love how relaxed and comfy this dress looks. Kudos, to waityouneedthis for acing this look.  However, if you feel it's too much, add a solid colour blazer or even a denim jacket and you will be good to go!
4. Floral It Up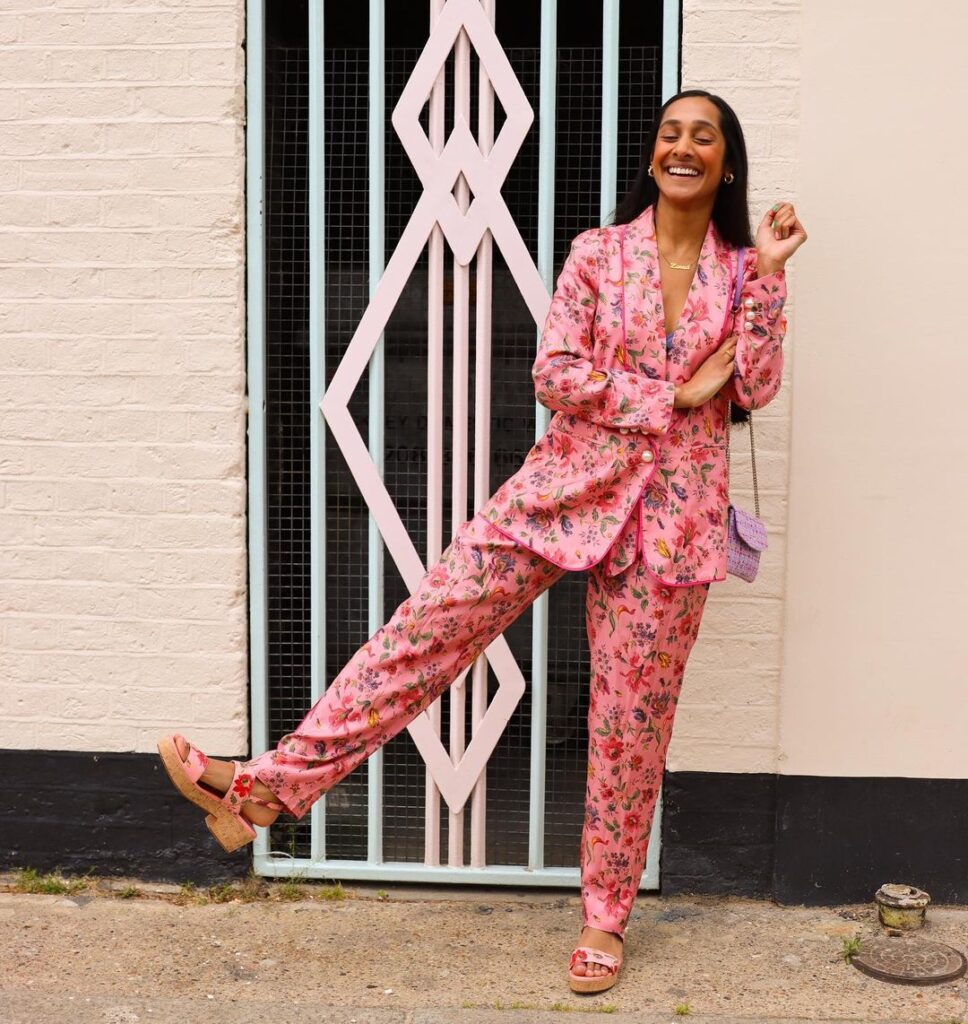 For the suit lovers, drop the classic whites, blacks or solid colours and go big with florals just like heartzeena did. We are sure you will make a statement and will definitely make heads turn. Well, who doesn't love some extra attention sometimes, right?
5. Spring Risqué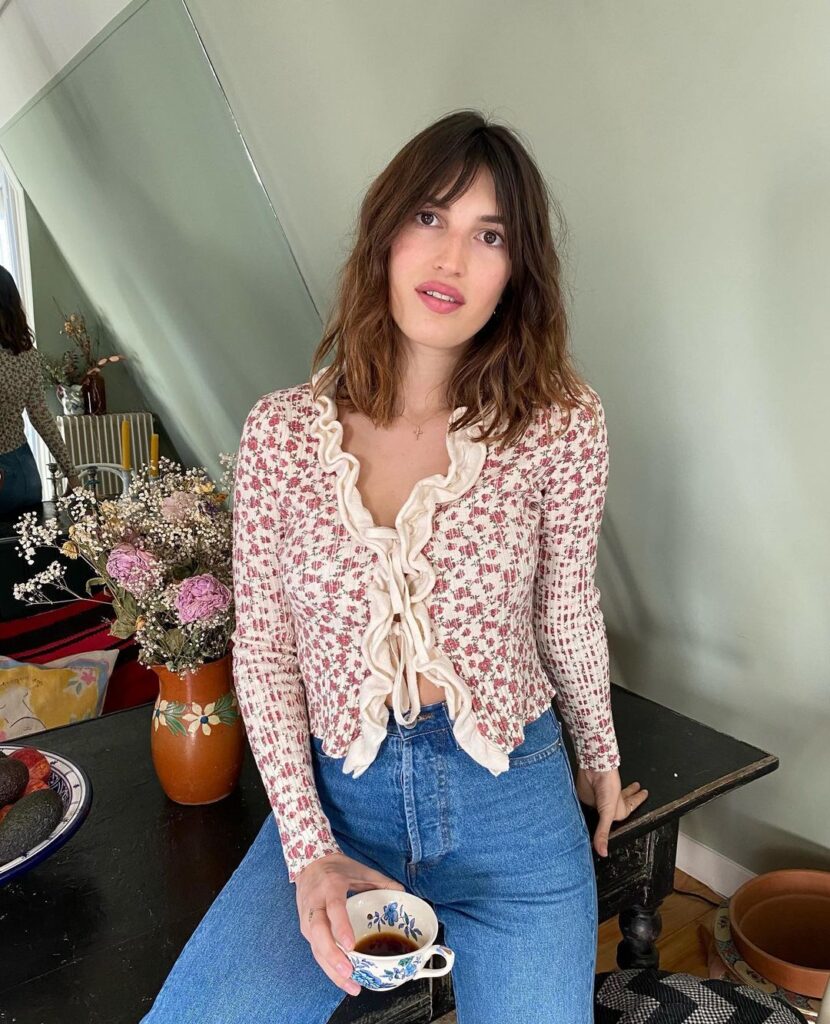 Sometimes we like to be all delicate, pretty and chic while sipping on some tea. Here, Jeanne Damas teaches us how to keep it pretty and springy.
6. Summer Sunshine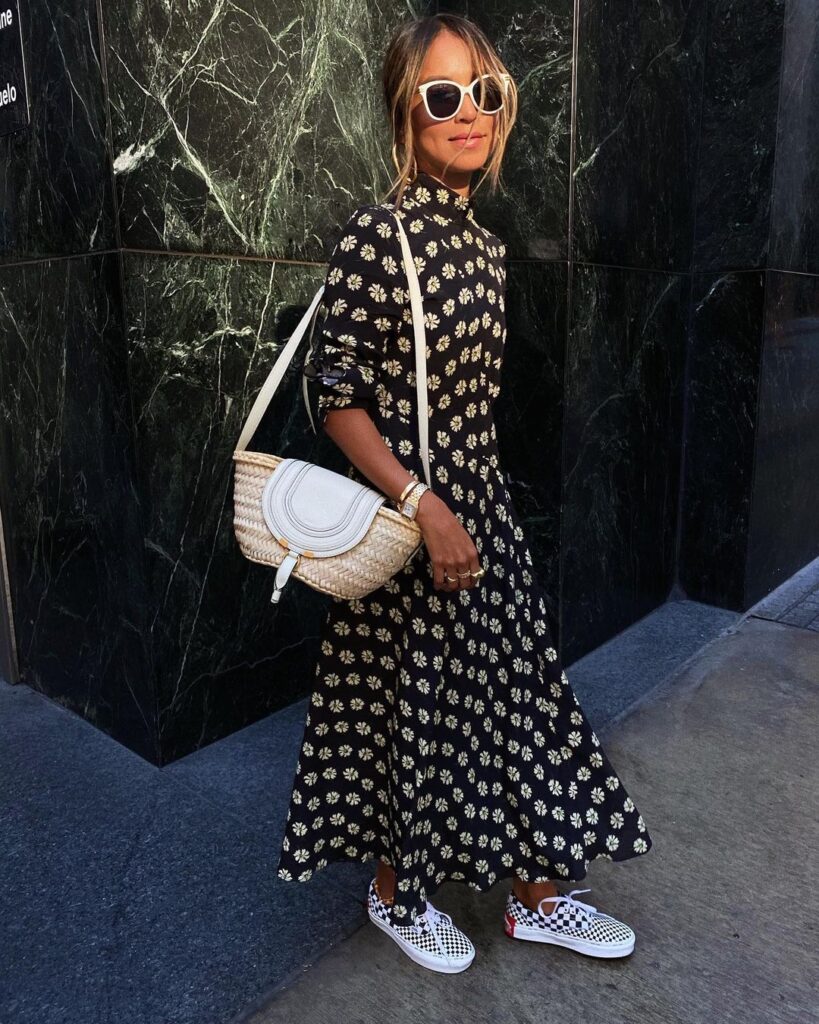 Mix your florals with some different prints and patterns to make it look interesting. Here, SincerelyJules gives us the perfect Spring-Summer "let's go to the beach" vibe with her raffia sling.
7. Soft Yet Polished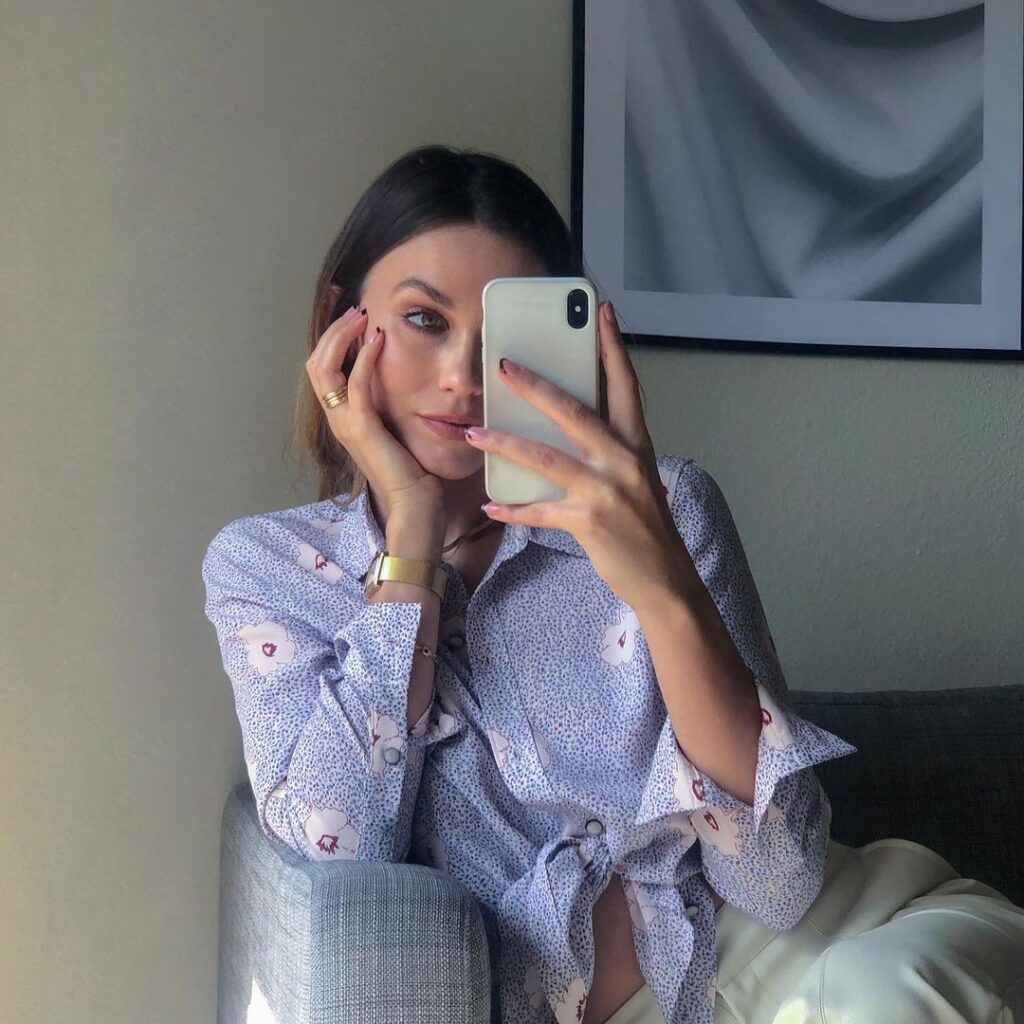 Keeping it neat, clean and polished. We love how SabineBezzm has added a twist to the basic button down with a front knot.
8. Dreamy Negligee
We're in love with all these looks. Do you have a favourite one? Let us know in the comments below!