The Grammy's, known as the award show, that recognizes elite musicians who inspire us still to this day has been an award show for 62 years. It continues to be an award show where talented artists wear beautiful silhouettes that are jaw dropping and classy. Throughout the years there have been surprising moments that are still remembered to this day. Let's take a look at how it all started!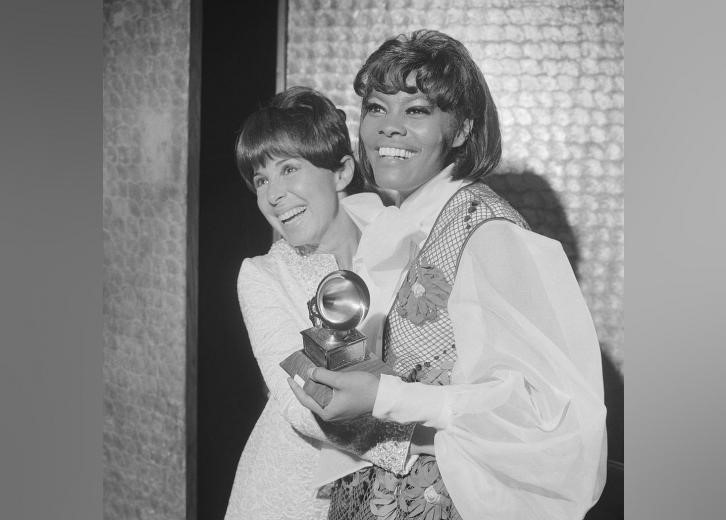 So, how did it all start? In the year of 1959 on May 4th, many of the influential music artists such as Frank Sinatra, Sammy Davis Jr, Dean Martin, and Henry Mancini – came together for a black-tie dinner and a special awards presentation inside a ballroom at the Beverly Hilton Hotel. These black-tie dinners would usually take place in ballrooms of upscale hotels. The award show first began as the Gramophone Awards which was the first show to recognize musicians. The show first aired in 1969 and was pre-recorded before the date it was due to air. The first on-air award was the American pop and rhythm and blues singer Dionne Warwick.
Year 1996: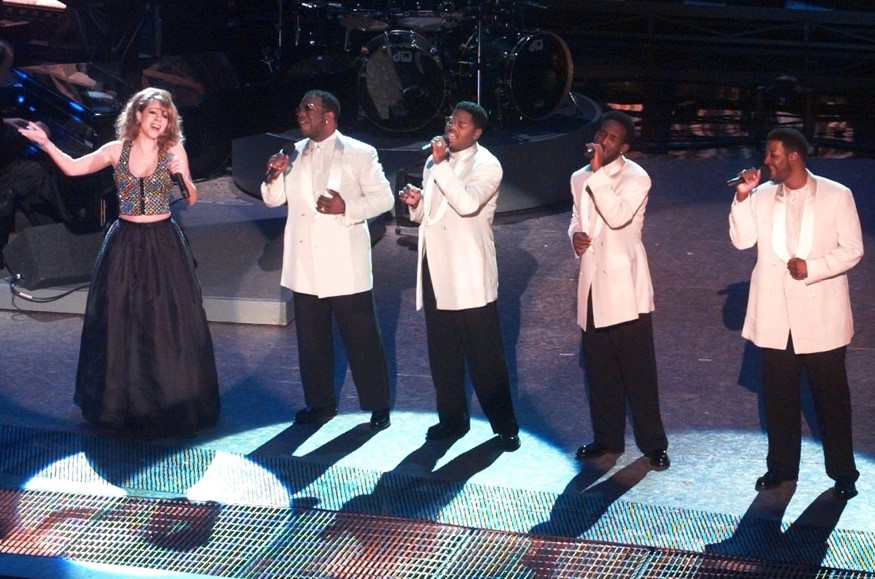 During the Grammy awards in 1996, Boyz II Men joined Mariah Carey in performing their huge hit "One Sweet Day". This specific track was such a big hit that it remained the number 1 track on the Billboard Top 100 for 16 consecutive weeks breaking records as the only song to be on the Billboards at number 1 for that long. No song has beat that record until 2019 for Old Town Road. "One Sweet Day" was topping charts all across the world from Australia to France. This meaningful song was written about significant people in these artists lives and includes the suffers of the AIDS epidemic that was predominant at the time. This song touches many people's hearts as it is a song about losing a loved one and eventually seeing them again in heaven one day. If you haven't given it a listen, click here and have tissues with you!
Year 2000: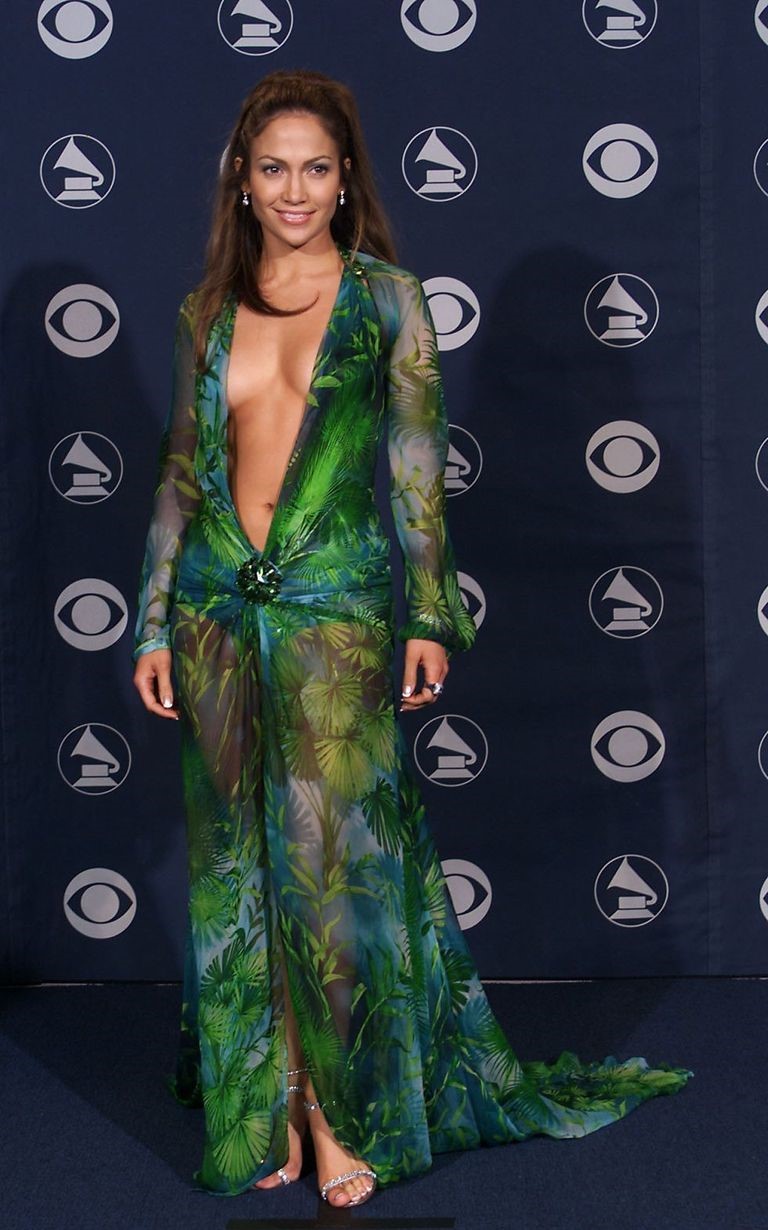 This dress, worn by Jennifer Lopez at the 42nd annual Grammy awards was known ALL over the world. Still to this day, the jungle green Versace dress is an iconic fashion statement. Did you know that this beautiful dress was also a last-minute decision? The decision was made on the same day as the day of the Grammy's. Her last-minute dress choice definitely made a statement for a long time. Jennifer wasn't the only one to wear this dress, it was worn by Donatella Versace and other actress's years before, but no one made it a bigger statement than Jennifer did. The dress even inspired Google to create a Google Image Search engine because of all the searches people were making for the green Versace dress. She was the reason for this search engine that we all use to this day. Thanks Jennifer!
The Grammy's has always been a show that everyone looks forward to. From the glam to the rewards and some special surprises that come out along the way, the Grammy's gives the music industry recognition that they deserve. These artists and more continue to bring music into our lives that inspire us. Which artist inspires you?
Written by: Melania Cammalleri