Written By: Allie Donovan
Who, What, Where, Why
Established in Halifax, Nova Scotia, this East Coast owned clothing company has only had selective locations across the East Coast with three stores in Nova Scotia, two in central Halifax and one in Cape Breton. Three locations in NewBrunswick and one in Newfoundland. First known as Envy Clothing company has expanded and teamed up with the one store location in Kelowna, British Columbia known as Grace; easy to understand as a sister store. Merging the names has created a huge image for this smaller company. Looking to expand, in just the last year Envy and Grace was able to accomplish seven store locations in Ontario! As a former retail associate employee of Envy Clothing, it is amazing to see the growth and how big could Envy and Grace become?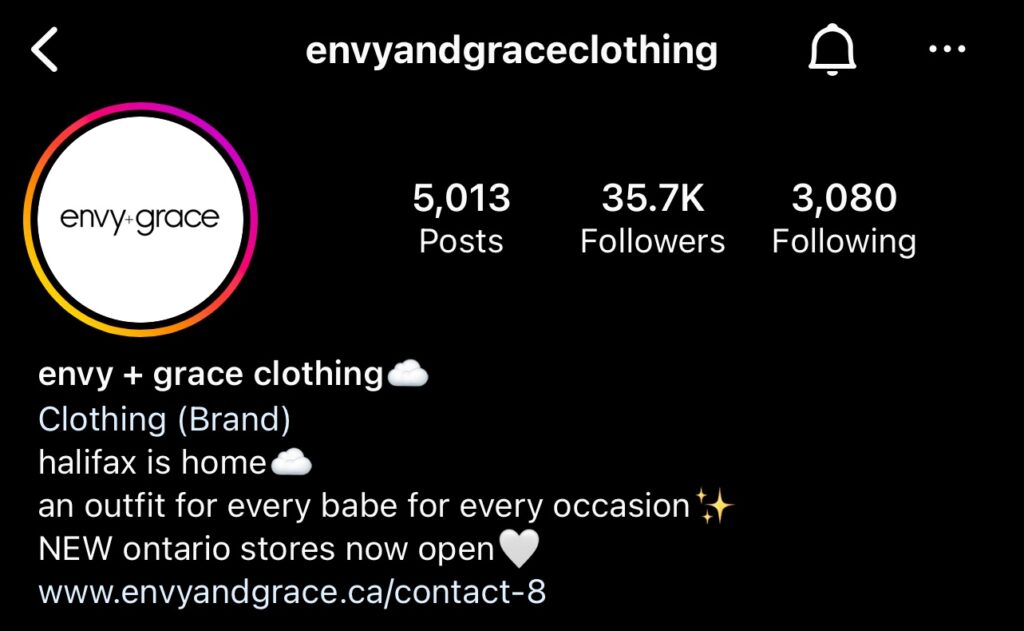 Envy and Grace: Incoming Trend
As this company slowly and gradually reaches the top of the fashion chain, could they become bigger than Aritzia in a few years? With a wide range of clothing to fit any occasion and age, this is the new and hottest spot to shop. With line names and brand names such as Levi's, this company not only follows the top trends but is also breaking boundaries on the social norms of what you'd expect teens to dress. From comfy to casual, to business all the way to luxury street wear, envy and grace has you covered.
Highlight
Ultimately I wanted to showcase this eastcoast brand as I am an native to the east coast, I love sharing all the things the maritimes has to offer. Now that Envy and Grace are in Ontario, if you spot one – do yourself a favor and go shop! This is surely the next best thing and to be a loyal customer now, you get to grow with the company and see how big they will get.