Today's brand spotlight takes a look at a brand that offers handcrafted luxury jewelry for everyday wear. Founded by Noura Sakkijha, Majed Masad, and Masoud Sakkijha. Mejuri focuses on creating high quality fine jewelry for everyday wear and leather goods with gold, silver, diamonds, gemstones, and pearls. Sounds like things you love? Lets dive in then!
Mejuri is a great option if you are interested in fine jewelry but can't afford the expensive jewelry from other retailers. Fine jewelry is not meant to wear on special occasions only but to be worn everyday. With a moto to celebrate ones own self and beauty, they offer some gorgeous dainty pieces all sustainably and ethically produced. They offer for both men and women and most of their pieces are unisex. Take a look at some of their creations:
Dedicated to human rights, health, safety, craftsmanship, quality materials, and sustainability, Mejuri works with jewelry and production partners from all across the world, only choosing to work with those they believe align most with their values.
Not only this but their prices are all affordable and fair. They take pride in offering the traditional fine accessories, without the sky high markups, keeping everything transparent and simple with the top quality materials and craftsmanship. Surely a brand true to sustainability and worth appreciating! See the chart below for a comparison between how the pricing is done by Mejuri and other retailers: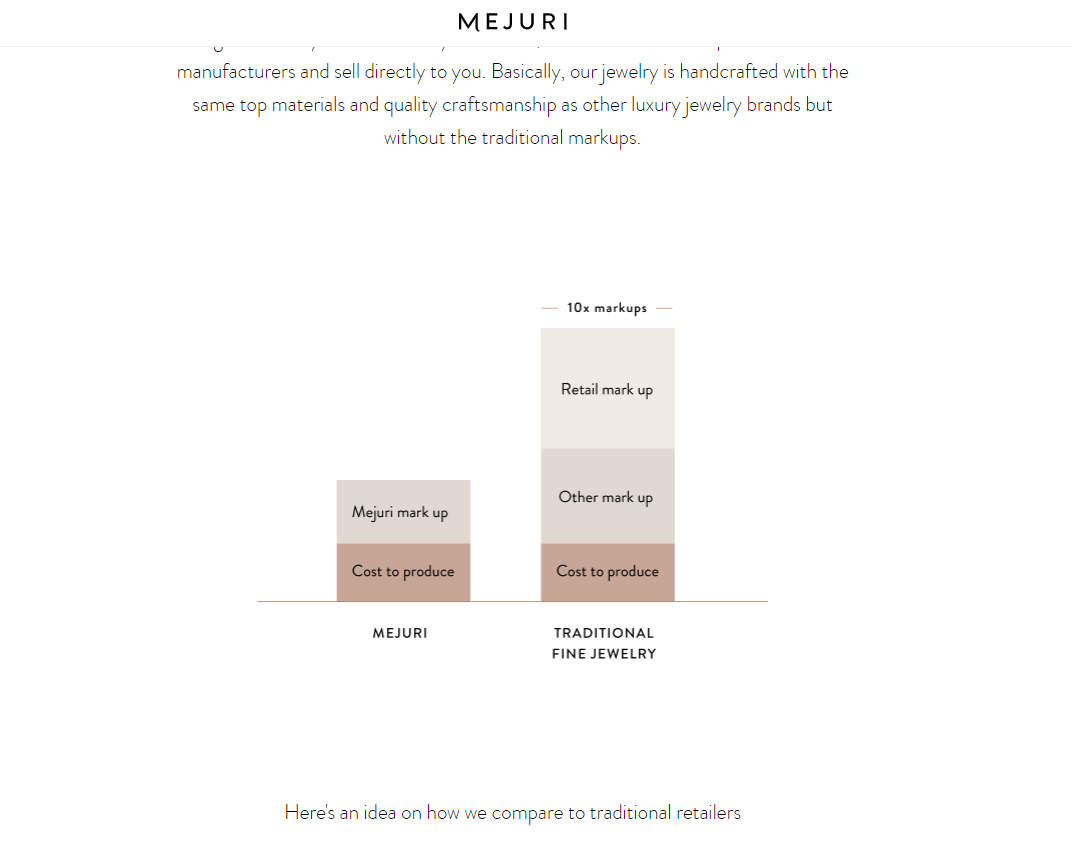 They drop new collections every Monday. Some of their upcoming arrivals are super dainty and breathtaking:
Want to shop their beautiful collection? See the details below:
Website: www.mejuri.com
Instagram: @mejuri
Facebook: Mejuri
Twitter: Mejuri
Mejuri, 18C Mowat Ave, Toronto, ON M6K 3E8
Let us know what you think about their pieces! If you have questions, concerns, or require more information on the article, email us at: [email protected].
Stay Safe!
Written by: Kylie Lenartowicz