Written by: Jade Florendo
It's no secret that today's generation has been obsessing over pop culture fashion icons from the past. Fashion trends today are a concoction of the 70's, 80's, 90's and 2000's fashion trend. So, it's not surprising that vintage items are also becoming popular in the market right now. With many big vintage retailers, fashion start-ups and independent re-sellers popping out in every nook and corner of Toronto, people have a lot to choose from.
To achieve the iconic looks you've been wanting to try, here are five vintage retailers from Toronto you need to know about!
Nouveau Riche Vintage
Noveau Riche Vintage is an online retailer that sells high end or luxury items. If you're more into high quality designer or luxury products, this is the shop for you! Their products are classic pieces from different fashion eras that even date back to the 30's and the 60's! Isn't that cool?
---
Victory Girl Vintage
Located in Kensington Avenue, this store offers curated vintage items from the 1910s to the 70's. If you're into dainty or effortlessly elegant styles, this shop is for you.
---
96 Tears
If bold streetwear fashion is your thing, then this shop is made for you. They sell items that bring back the 90's fashion memories. They also offer repair services for clothing items to reduce waste.
---
House of Vintage
House of Vintage has curated vintage pieces for everyone. Their store has a rustic vibe to it, and it's known for gently used high quality denim, leather jackets, boots, and winter wear.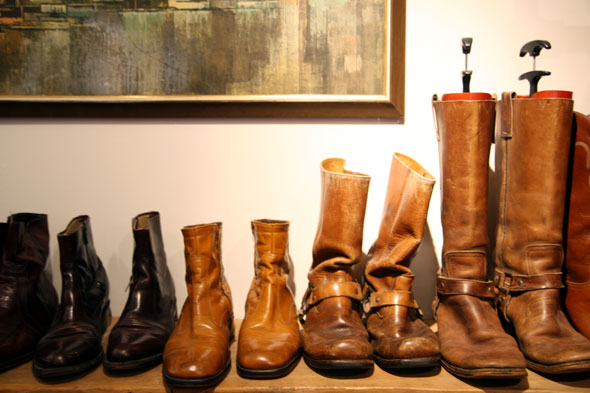 ---
Black Market Vintage
It is one of the biggest and most well-known vintage stores in Toronto. Black Market vintage offers a variety of vintage items. From basic tees, denims, trendy tops, accessories and many more. This is definitely the go-to vintage store for casual streetwear lovers.
---
Interesting brands, right? Which place will you visit next?