Determining your skin type can be challenging considering we all are not dermatologists. If you have spent money on expensive skincare and seen no results this article is for you! Wondering why that's been happening? It's probably because you struggle while figuring out which products would work best for you.
While shopping skincare, we must consider what skin type we are before moving onto purchasing products. It can be overwhelming when you have tried so many products that seem to work for other people but never for you. Don't worry, we are here for you!
Infuse's beauty and skincare segment educates people with the basic skincare and beauty knowledge that helps simply our lives.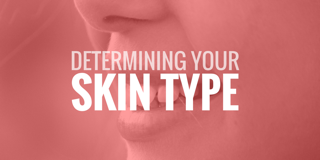 Before one start browsing products, there must be a clarification about what you're actually looking for. A few simple steps to determine your skin type. Dermatologists suggest a simple technique to know your skin at home. Once you get up in the morning, wash your face with normal water and wait for an hour. Make sure you don't use any products on your face.
Now, if your skin becomes dry and squeaky, it means you have dry skin and must use products for the same. If your face seems oily, you have oily skin. It's combination if only some parts of your face develop oil. And if you are the luckiest of all you'll feel nothing but comfortable with a normal skin type. Normal skin would be just fine with no dryness or oiliness.
Using this simple technique, you can know your skin type and make your life much easier. Stay tuned for more tips next week on our beauty and skincare segment.
Written by: Priyanka Vohra