"With storytelling as a signature, the brand brings together a combination of visual arts to create artful collections for retail and display."

~ANNAFORA
ANNAFORA'S STORY:
This luxury fashion design company was founded by Maida Ghide in 2014. This Toronto-based establishment was driven by her love for innovation and creativity while still keeping the future in mind. By encompassing the spirit of life and beauty of culture, she has created a progressive brand that conveys strong historic and ethical ties. ANNAFORA's vision is about experimenting with inimitable styles while using natural fibers to create a forward-thinking, sustainable garment. Each piece consistently embodies traditional African craftsmanship. Each garment tells a story, with the use of natural fibers, each garment is crafted perfectly with every cut and stitch. With natural fibers, comes impeccable quality that is expected in every distinctive piece. This brand is a stand-alone in terms of quality and originality. ANNAFORA reminds you that fashion is a service promoting a better lifestyle one that is ethical and inventive.
THE MAIDAMBE COLLECTION: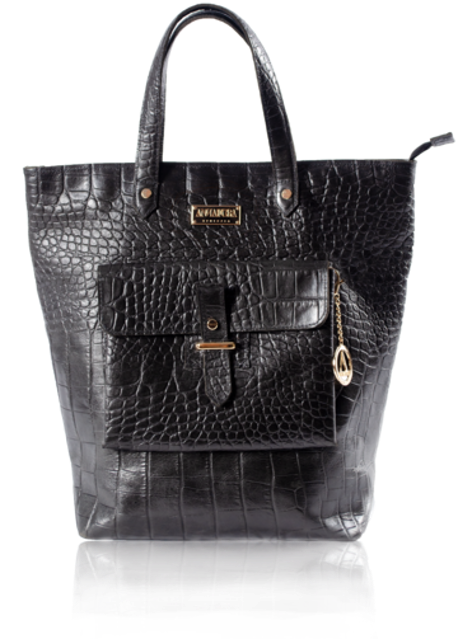 With staying true to ethnic ties, ANNAFORA has created a line that is original and sustainable. Starting with the RISHAN – The everything tote, it is a carefully handcrafted luxurious handbag that is large enough to fit everything you need to carry with you, throughout your journey. It is large enough to hold a laptop securely. Embossed with cow hide and metal-plated finishing's, this handbag is one of a kind and can be made to order by ANNAFORA.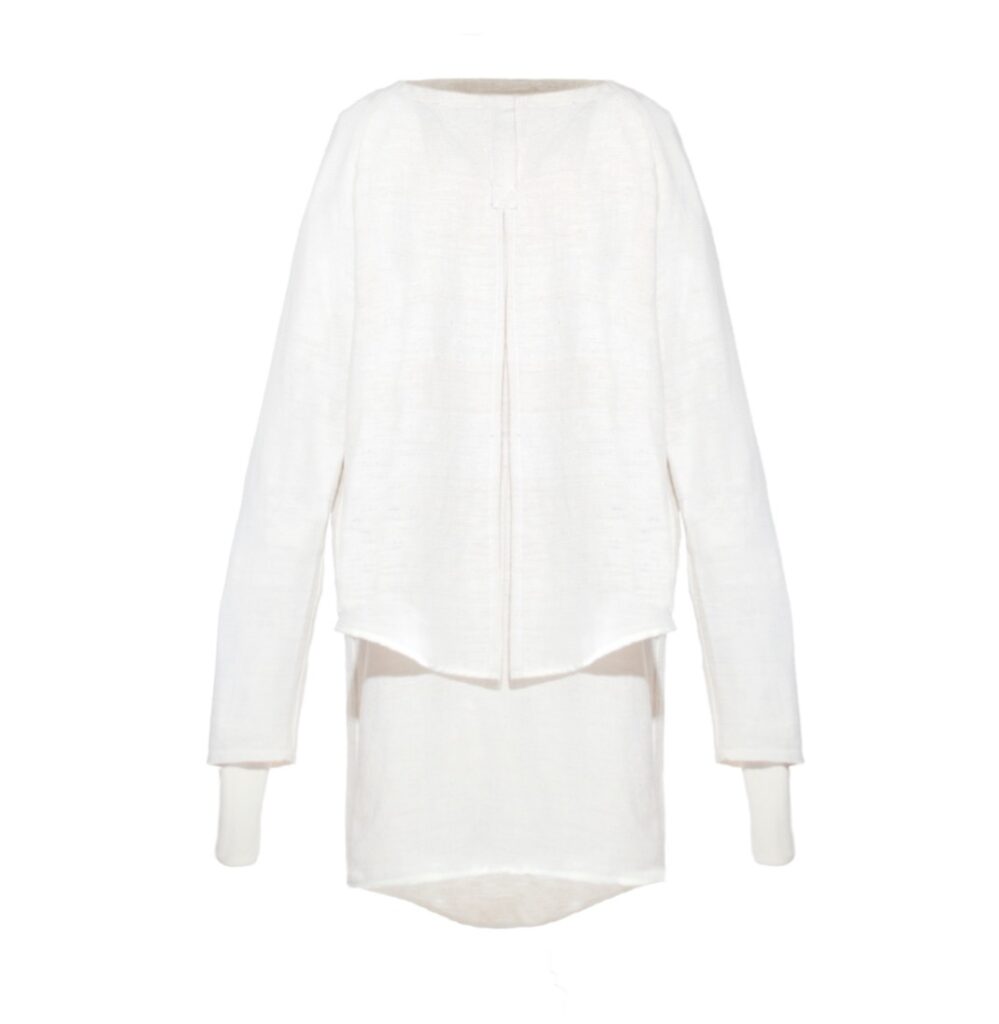 Now the SABA – The double layered Henley is made of organic Ethiopian cotton and hemp. The Henley offers many features that include breathable and warming qualities. The detailed layering and trimmed edges are what complete this versatile, forward thinking garment.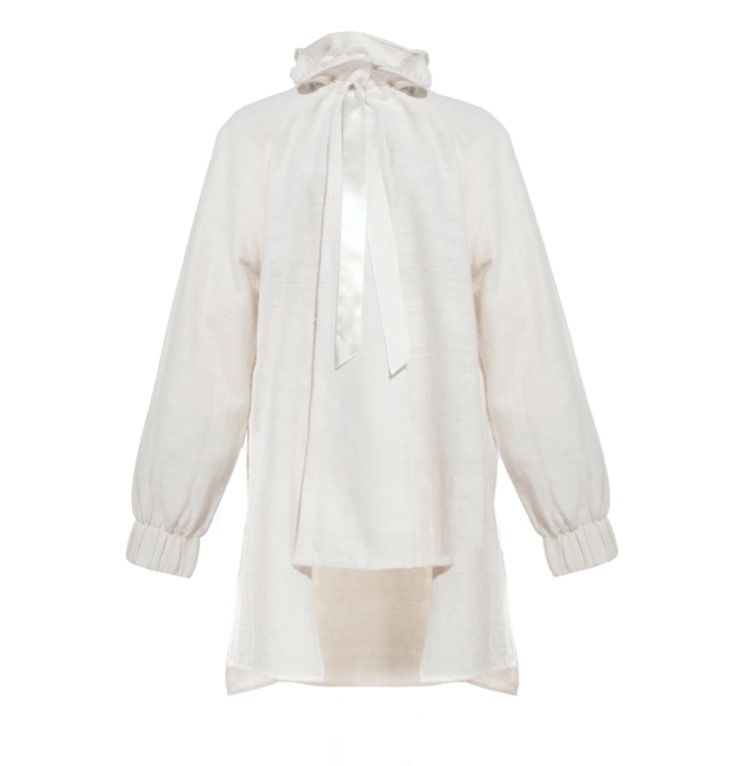 The LULA – Aline Sweater originated in Ethiopia. The cut of the sweater lengthens and dramatizes the length of the torso. The layering of panels resembles a flower. With the natural fabric and high quality craftsmanship, this sweater is a comfortable silhouette that emphasizes an hourglass shape.
"As a seasoned designer, Director, stylist, photographer and writer, her vision is an alchemical composition of discrete proportions – reciting a message of love and channeling a vision of beauty."

~ANNAFORA
AN PRIMEVAL FUTURE: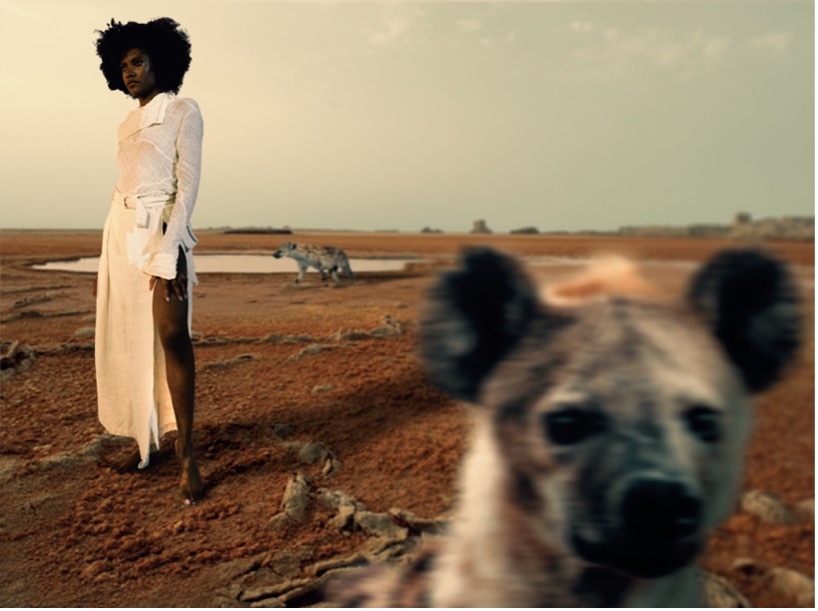 Maide Ghide will be heading to Ethiopia to capture and develop production, visiting Arba Minch, exploring textile development, teaching students, and studying the rich cultural history of the region. The intention for the upcoming collection is to stand as a statement that targets the modern approach of shedding light to the indigenous people's lands from which the world originated from.
"The aim is to promote peace, unity and respect amongst cultures, at a time where regional conflict is at its height and aiding the current aggression between people, governments and companies, but artistically celebrating and solidifying their existence."

~MAIDE GHIDE
To watch Maide along her journey on ANNAFORA's Instagram page. Be sure to check out their website page and receive 15% off of your first order!